Autism & The Safety Sleeper

®
People with Autism tend to have insomnia. It takes them longer to fall asleep, and sleep disturbances are frequent throughout the night. Many children with ASD do not fully comprehend household dangers, making bedtime a nightmare for parents. The Safety Sleeper® is designed to combat the dangers associated with night wandering caused by Autism related sleep disturbances.
Resources & Organizations for Autism Spectrum Disorder

AUTISM & WANDERING
What are the dangers associated with elopement?
According to a 2012 study in Pediatrics, almost 50% of children with Autism Spectrum Disorder (ASD) have a tendency to wander or bolt from safe settings. Elopement behavior in children with ASD increases risk of injury or death and places a major burden on families. Many children in the study attempted to elope at least once in their first four years of life, and many were found in danger of drowning and traffic injury. More than one third of these children are never or rarely able to communicate their name, address, or phone number.
Autism related wandering behaviors are usually a form of communication, according to the National Autism Association. Either an "I need, "I want," or "I do not want." Sometimes, individuals with ASD will bolt to pursue something of interest, or to get away from something bothersome or irritating. Increased risks are associated with Autism severity, and prolonged elopement can lead to other dangers including but not limited to dehydration, heat stroke, hypothermia, falls, and encounters with strangers. In the worst of cases, accidental drowning accounts for 71% of lethal outcomes, followed by traffic injuries at 18%.
​Though all of these dangers may feel overwhelming for parents, resources and help are available. While more than half of families report they have never received advice or guidance about elopement from a professional, we have a dedicated team of production and Customer Care specialists who can help you understand how a fully enclosed bed system like The Safety Sleeper® can eliminate the dangers associated with wandering for your child with Autism. If you haven't connect with us yet, please do so here. We are more than happy to answer all of your questions, offer words of encouragement, and provide guidance as you navigate how to best protect your child.
CONTACT US
TAKE ACTION IN YOUR HOME & COMMUNITY
What can you do to protect your child?

Begin by exploring safety bed options for your child. Our blog, How to Choose Among Safety Bed Options will help you gain a better understanding of your family's exact needs.
Download The National Autism Association's Big Red Safety Box® is a free-of-charge safety toolkit for autism families in need of wandering-prevention tools.

Download and begin using your free Be REDy Booklet by the National Autism Association. This free, downloadable toolkit contains extensive resource to help caregivers prevent and respond to wandering incidents. Also available in Spanish.
Learn more about the causes, commonalities, and consequences of sleep problems in individuals with Autism from Spectrum News.
Connect with your local police, fire, and/or sheriff's department and provide them with a copy of the Be REDy Booklet for First Responders. Let them know of your child's special needs, ask them to implement Reverse 911 in your county and read the included Directive from the National Center for Missing and Exploited Children.
Download the Caregiver Checklist to help implement wandering prevention strategies in your home.
Learn how to improve safety in your home by reading Autism Society's guide. "Most parents and caregivers view safety as a significant concern regarding their children in the home environment. Modifications such as placing gates in stairwells and doorways, covering electrical outlets and using childproof locks on cabinets are among the things many parents do to ensure safety.




In response to these concerns, the Autism Society has partnered with law enforcement and a preparedness consultant to create disaster preparedness tips and a Safe and Sound packet. The packet contains an emergency decal that can be placed on your door or automobile window and a companion piece called the Personal Information Record."

If you choose not to get a safety bed, you can instead arrange your household furniture appropriately to ensure your child isn't bumping into anything that may hurt them but is also safely confined in their space. Use locks and alarms where appropriate and safeguard your windows. Make electrical outlets and appliances safe by using plastic knob covers and concealing wiring. Lock hazardous items away and out of sight. Label everyday items around the house and ensure these items are organized and stored in a consistent place. Use visual signs like dividers, tape boundaries, and signs to set expectations and limits. Always remember fire safety and have an escape plan practiced with your child in the event of an emergency.

Consider identification options for your child. Once a child with ASD becomes mobile, he/she may decide to walk out of the home without supervision. Children on the autism spectrum often like to be outside and in motion, so leaving the home to go outside is common. Once outside the home, the child is vulnerable and may be unable to get home or communicate where he/she lives.




If the child will tolerate wearing a medical ID bracelet or necklace, get one (they can be found at your local drug store). However, many children with autism do not like to wear jewelry, so the next best option is to place iron-on labels into each garment. Some children can be taught to carry and provide an identification card from a wallet or fanny pack and can learn to show their identification cards if they are not able to verbalize the information to another person. Some parents have also used specially designed tracking devices, perimeter systems or service dogs for children on the spectrum who are known to elope.

Introduce intervention techniques to teach safety. In addition to the physical modifications to your home, you will want to introduce behavior modification techniques to teach your child how to be safe and act appropriately. There is a wide variety of augmentative behavioral interventions that can be employed to do this. These interventions include:

social stories, activity schedules, visual rules, signs/charts, peer and adult modeling, reinforcement for safe and appropriate behavior, consistent consequences for unsafe or inappropriate behavior.



Once general safety, good judgment, competence and understanding of what is expected can be demonstrated, many of the environmental modifications can be faded over time. Introducing the home modifications and intervention techniques mentioned above will not only help keep your child and your family out of harm's way, they will also help ensure your child is ready and able to learn and, ultimately, better able to reach his/her full potential.

Remember:

Search Water First!!!
FULLY-ENCLOSED BEDS FOR AUTISM
Eliminate dangers wandering & elopement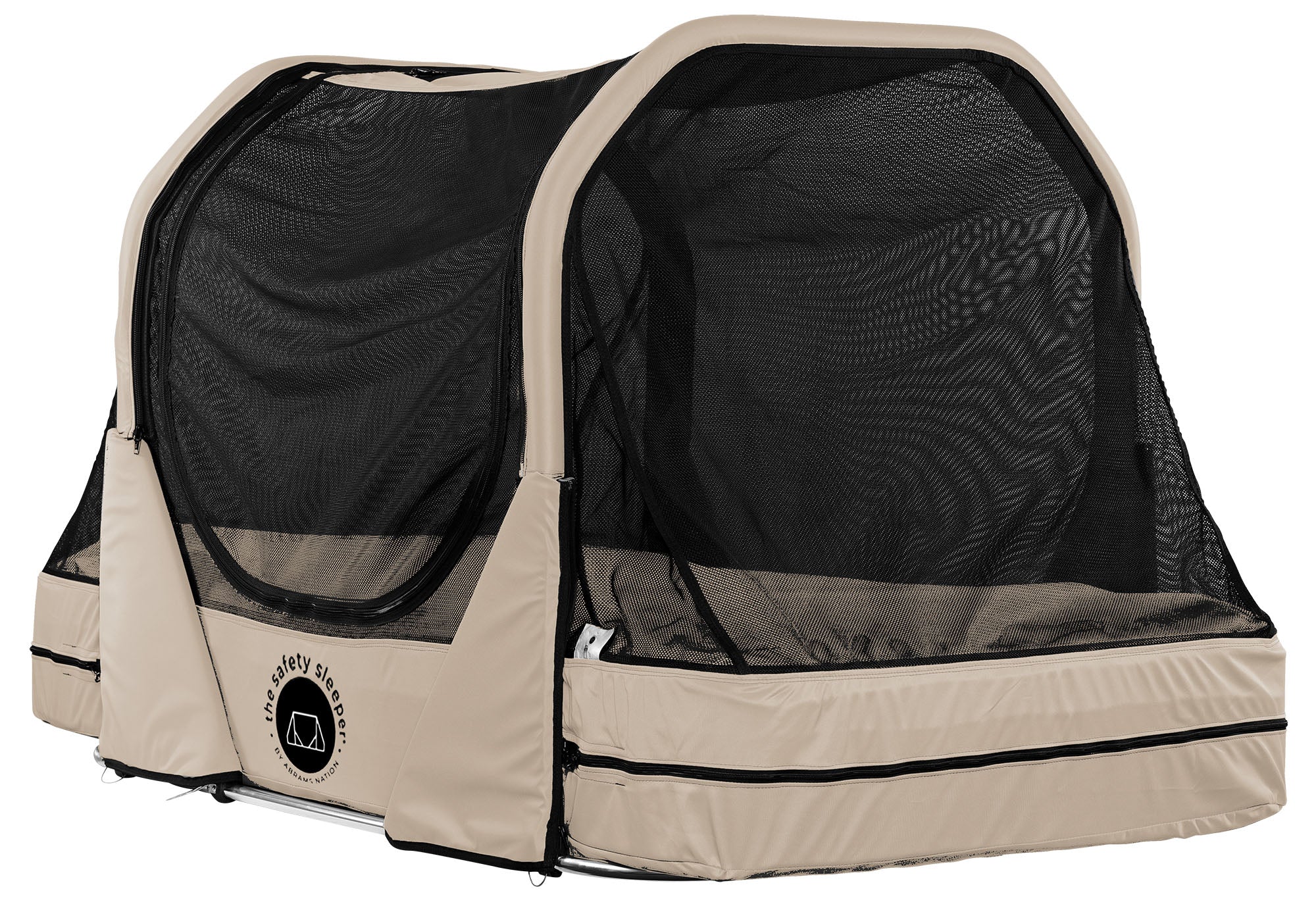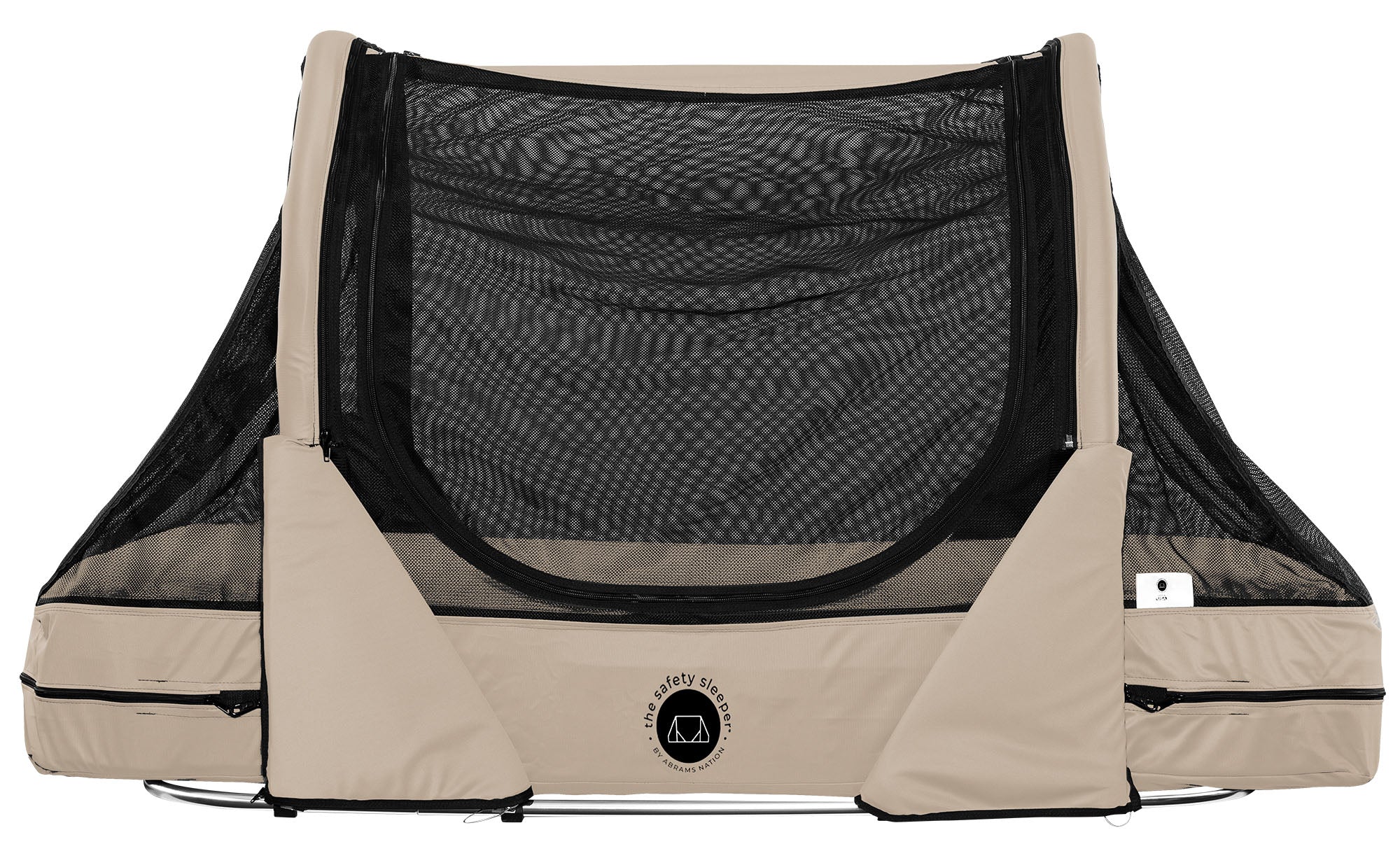 $4,010.50
One side entry for independent individuals who need extra protection and don't use medical tubing or wires.
CUSTOMIZE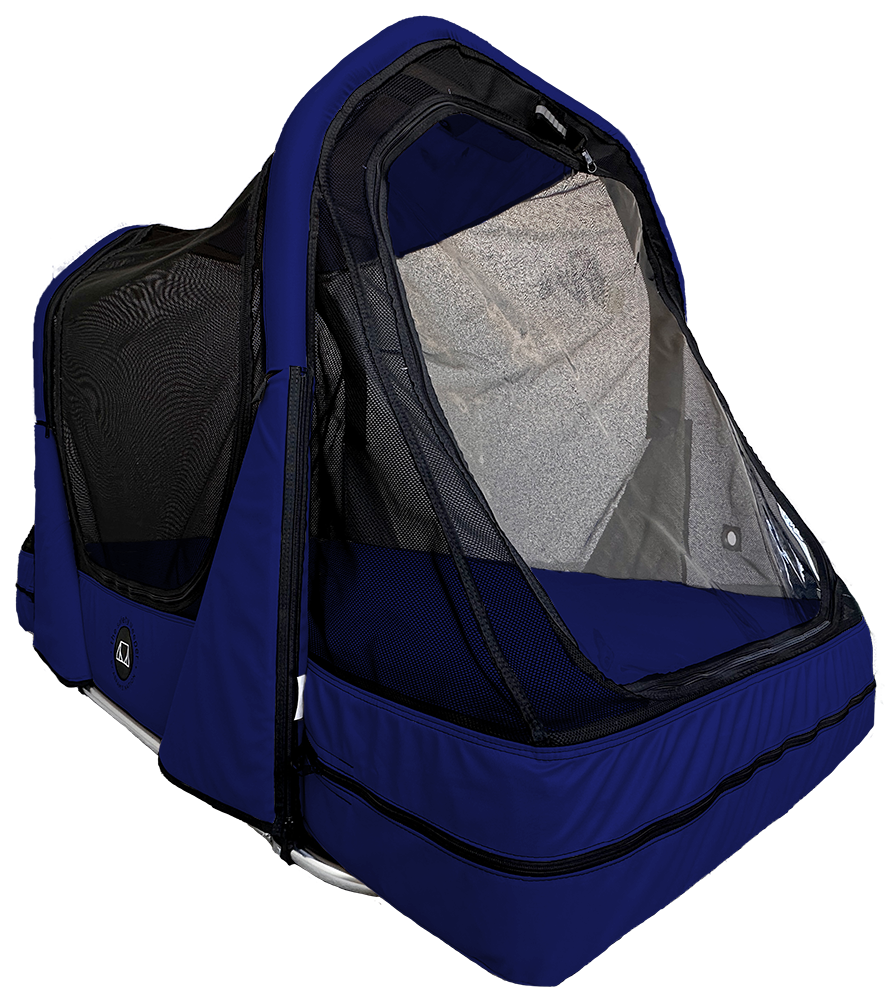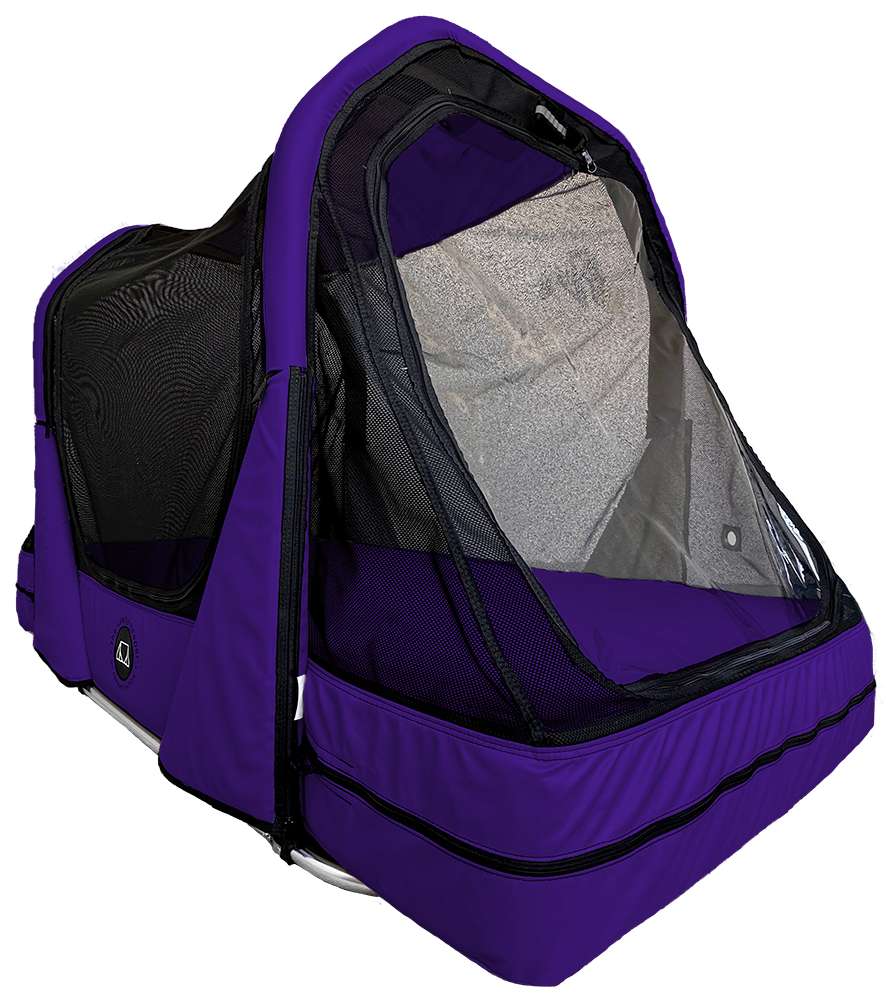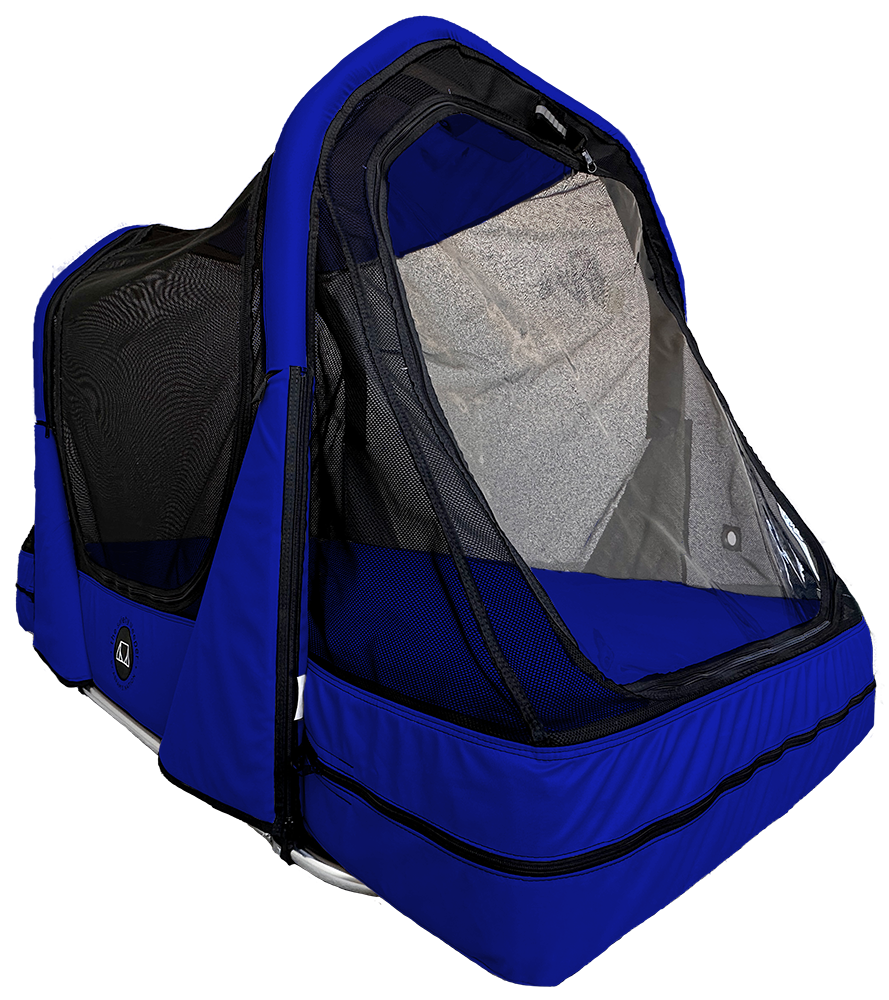 $4,611.10

One left side entry, end of bed entry, and access points for medical tubing. Designed for individuals with medical equipment.
CUSTOMIZE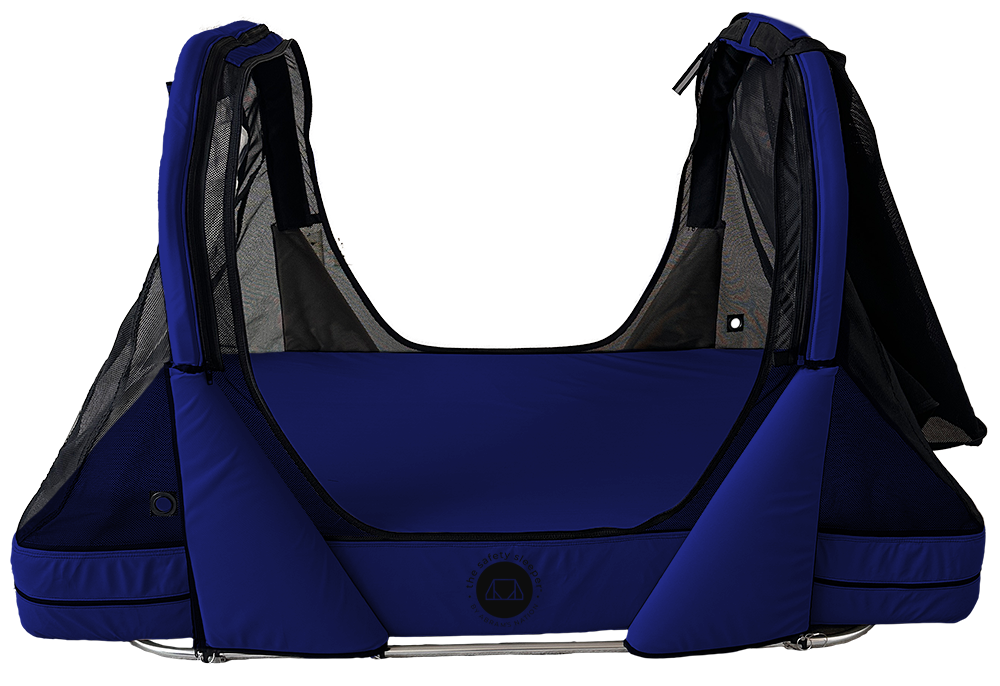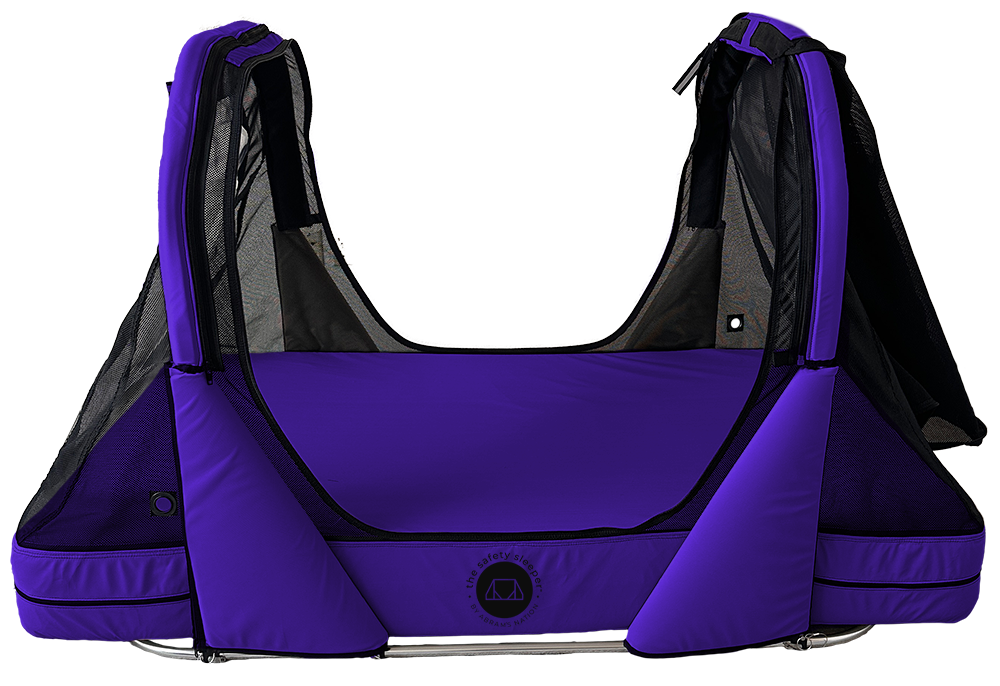 $4,800.10
Both side door entries, option for complete center opening, and access points for medical tubing. Compatible with lifts and canopies.
CUSTOMIZE
HAVE QUESTIONS?
CONTACT US
TESTIMONIALS
MEET OUR FAMILIES
Families impacted by Autism experience better rest, more freedom, and peace of mind because of The Safety Sleeper®.
View testimonials