The Safety Sleeper® is uniquely designed to combat the balance issues, motor impairment, debilitating seizures, and disrupted sleep cycles associated with Angelman Syndrome (AS). Learn more about Angelman Syndrome and related resources for you and your family below.
Angelman Syndrome (AS)?

Angelman syndrome (AS)
is a rare neurogenetic disorder that affects approximately one in 15,000 people – about 500,000 individuals worldwide. Children and adults with AS typically have balance issues, motor impairment and debilitating seizures. Some individuals never walk. Most do not speak. Disrupted sleep cycles also can be a serious challenge to the individual and caretaker(s).
Individuals with AS require continuous care and are unable to live independently. They have a normal life expectancy. This is life today for people living with Angelman syndrome, but hope is here. Scientists believe that AS has the greatest potential for being cured when compared to other neurogenetic disorders, and
FAST (Foundation for Angelman Syndrome Therapeutics)
has a plan well underway to achieve just that.
It is believed that there is a high chance of finding a cure for Angelman syndrome, due to the fact that scientists know what causes AS and have been able to reverse it in mouse models.
Watch Dr. Arthur Beaudet discuss a cure for AS:
There are different types of testing to determine if your child has Angelman syndrome. FAST provides information for parents and individuals that do not have a working knowledge of genetics but would like to understand what tests are available and what they mean.

The life expectancy of people with Angelman syndrome is normal. Angelman syndrome itself does not cause death. However, there can be severe complications due to some of the symptoms of the syndrome, such as seizures and aspiration pneumonia. There is also the possibility of accidents due to walking and balance issues and attraction to water that can cause severe injury.

Individuals with AS will require life-long care, but can live long, happy lives.

Learn more about Angelman Syndrome on the Angelman Syndrome Foundation (ASF) website.
Common Features of Angelman Syndrome (AS)

Frequent laughter and smiling, often with little stimulus

Being easily excitable, often flapping the hands

Trouble sleeping and needing less sleep than other children

Noticeable delayed development around 6-12 months of age

Happy demeanor, characterized by frequent laughing, smiling and excitability

Balance issues

Seizures

Tendency to stick the tongue out

Skin, hair and eyes that are paler than other family members

A side-to-side curvature of the spine (scoliosis)
Being restless (hyperactive)


Having a short attention span

Feeding difficulties as infants

Often misdiagnosed as autism or cerebral palsy

An affinity for water

Vision problems (strabismus; nearsightedness)

Motor Impairment

Typical characteristics of AS are not usually evident at birth

Crossed eyes (strabismus)

A wide mouth with widely spaced teeth

Walking with arms in the air
How The Safety Sleeper® Can Help Your Child With AS

The Safety Sleeper® is uniquely designed to keep children with special needs like Angelman Syndrome safely contained in their enclosed bed. Many children with AS experience balance issues and motor impairment that make it difficult to stay in a normal bed. In addition, debilitating seizures result in additional and unpredictable movements while in bed, requiring lifted sides and padded support. The Safety Sleeper® is made with dense foam padding to ensure your child is safe inside the enclosure.

Additionally, many children with Angelman Syndrome experience trouble sleeping and less sleep than neurotypical children, which can create an additional burden on parents and siblings who also don't get to sleep through the night. Finally get the rest you deserve with the peace of mind that The Safety Sleeper® brings.
Interview with Rose Morris and Jamee Kovacs
Mom of a child with Angelman Syndrome & proud user of The Safety Sleeper®

Resources, Publications & Information Sources
FULLY-ENCLOSED BEDS FOR ANGELMAN SYNDROME
Alleviate issues related to sleep disturbances, balance issues, and motor impairment.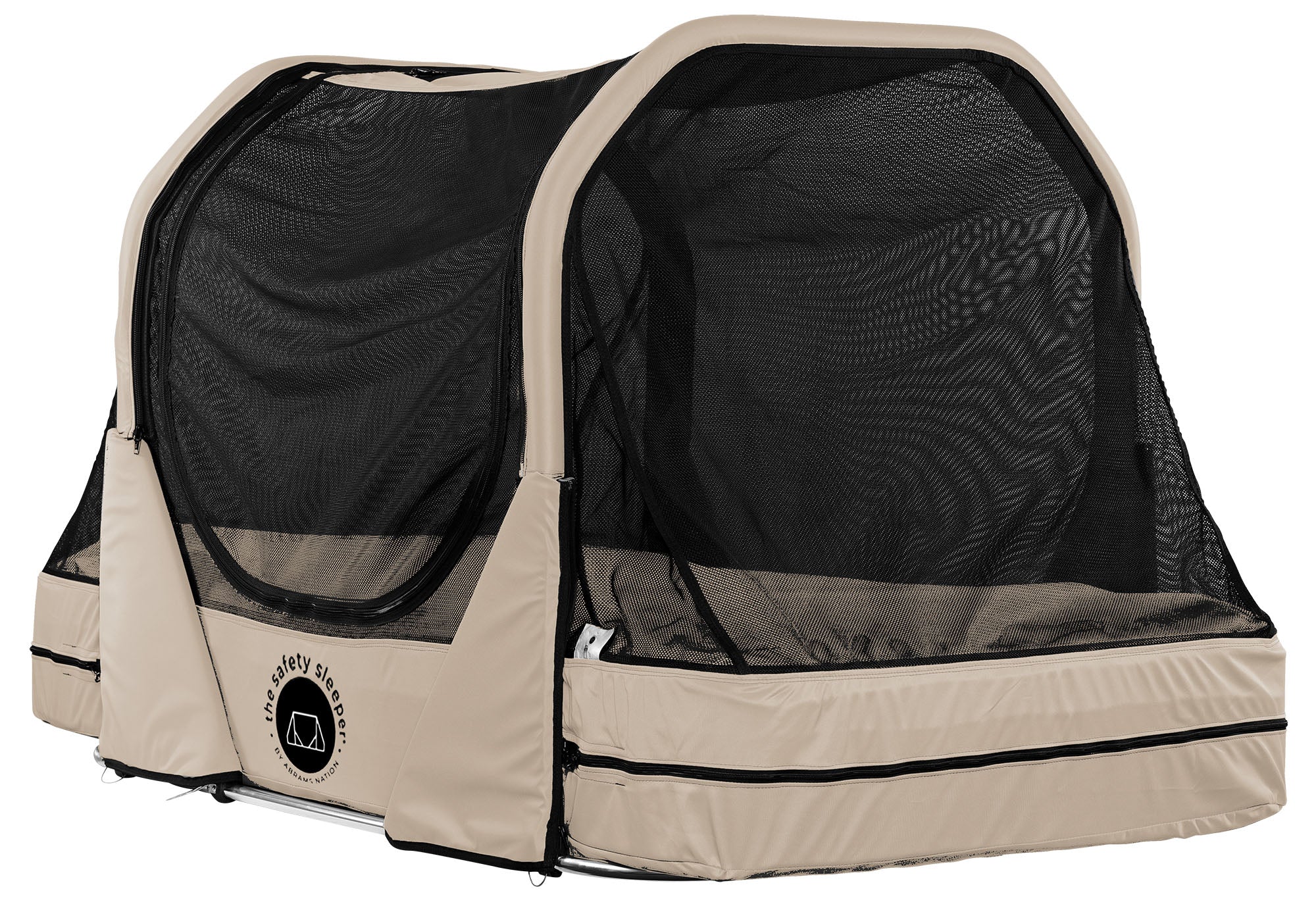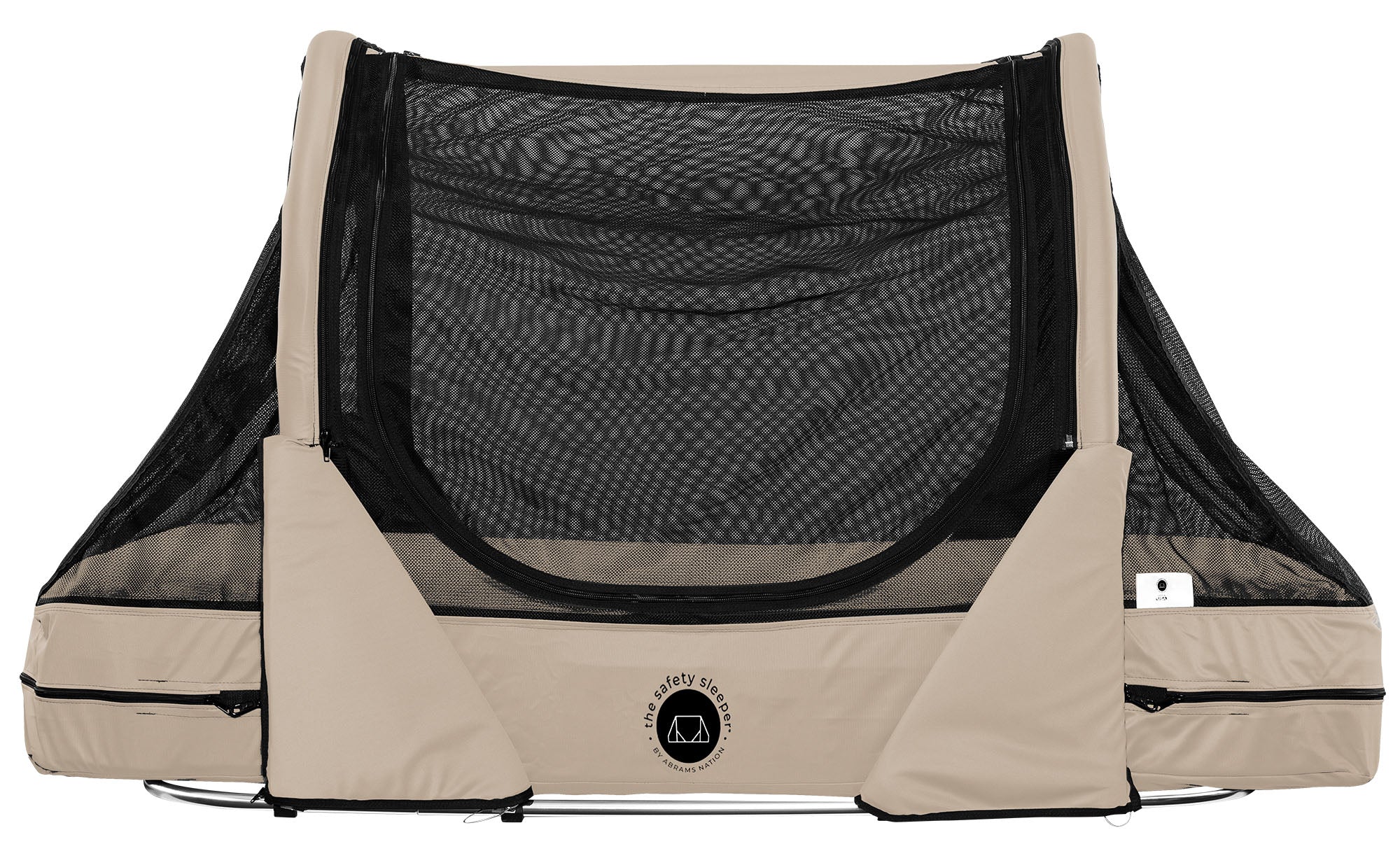 The Safety Sleeper® 200 Model - Special Needs Bed
$5,729.29
$4,010.50
One side entry for independent individuals who need extra protection and don't use medical tubing or wires.
CUSTOMIZE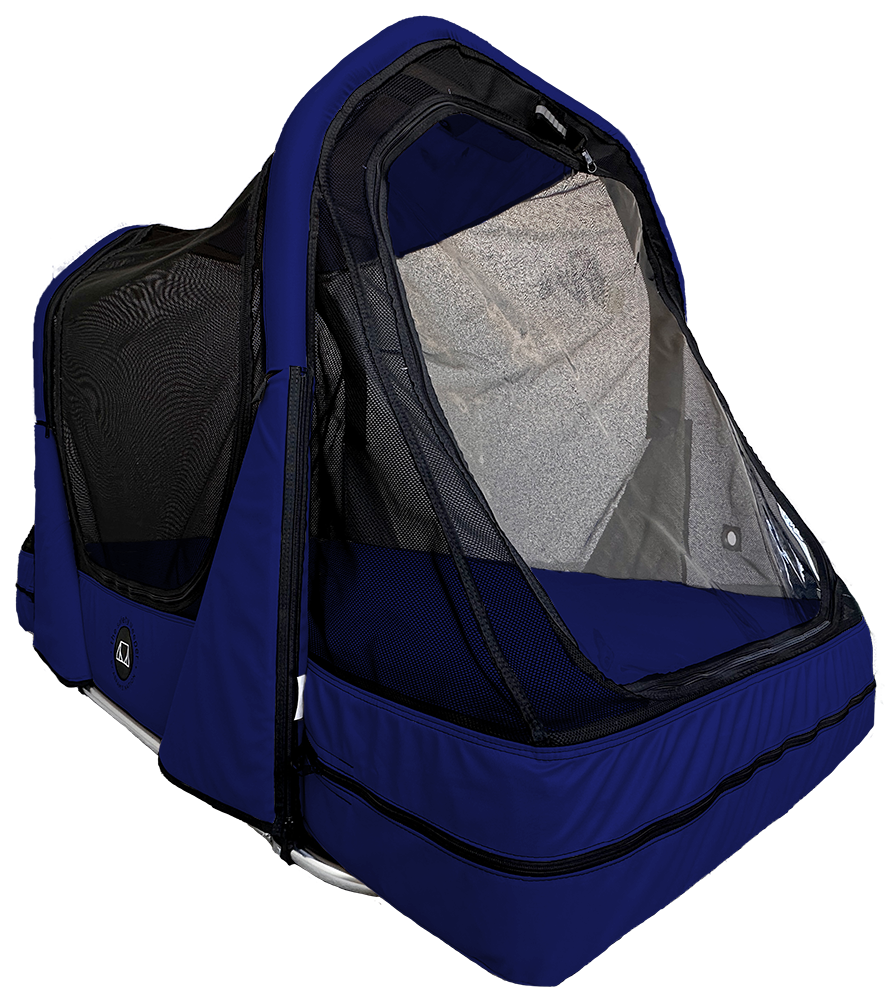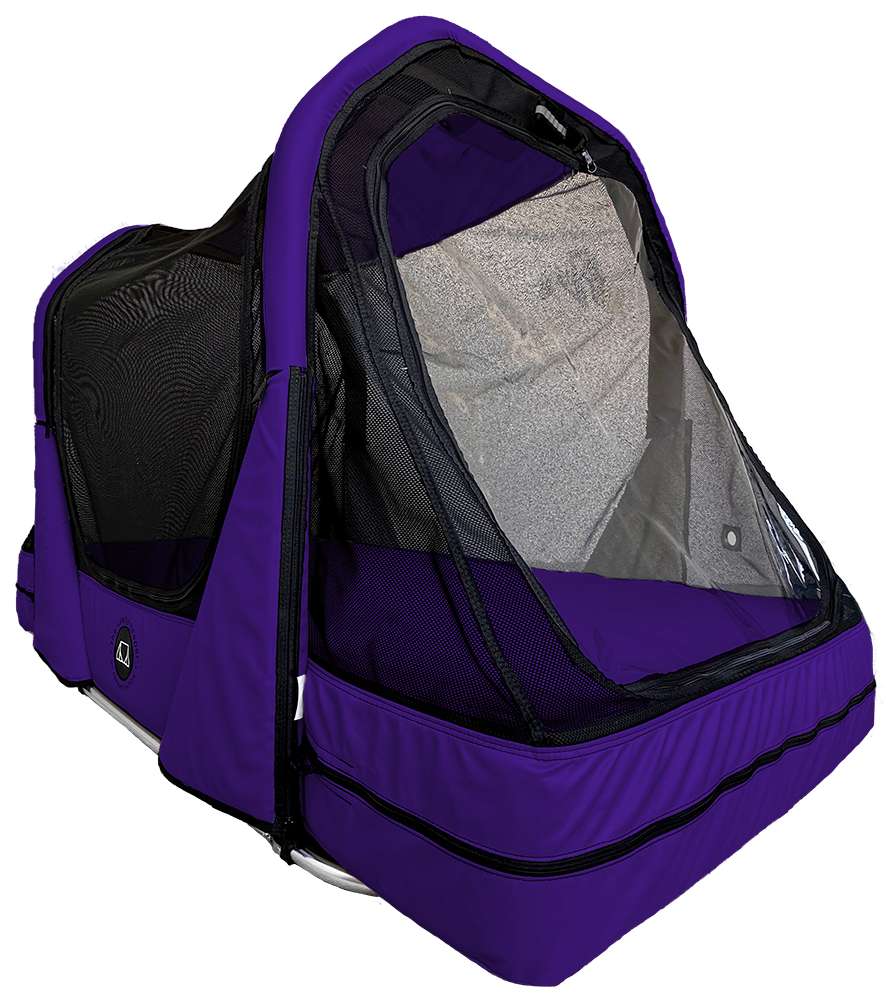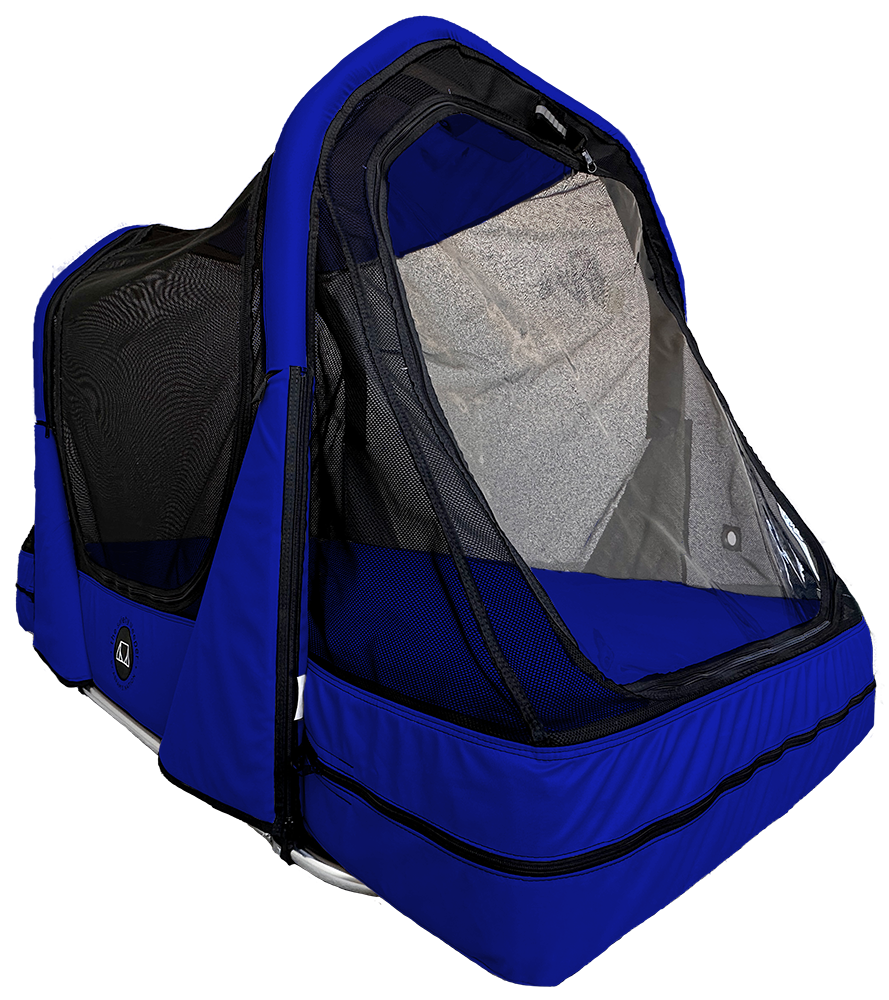 The Safety Sleeper® 300 Model - Canopy Bed
$6,587.29
$4,611.10

One left side entry, end of bed entry, and access points for medical tubing. Designed for individuals with medical equipment.
CUSTOMIZE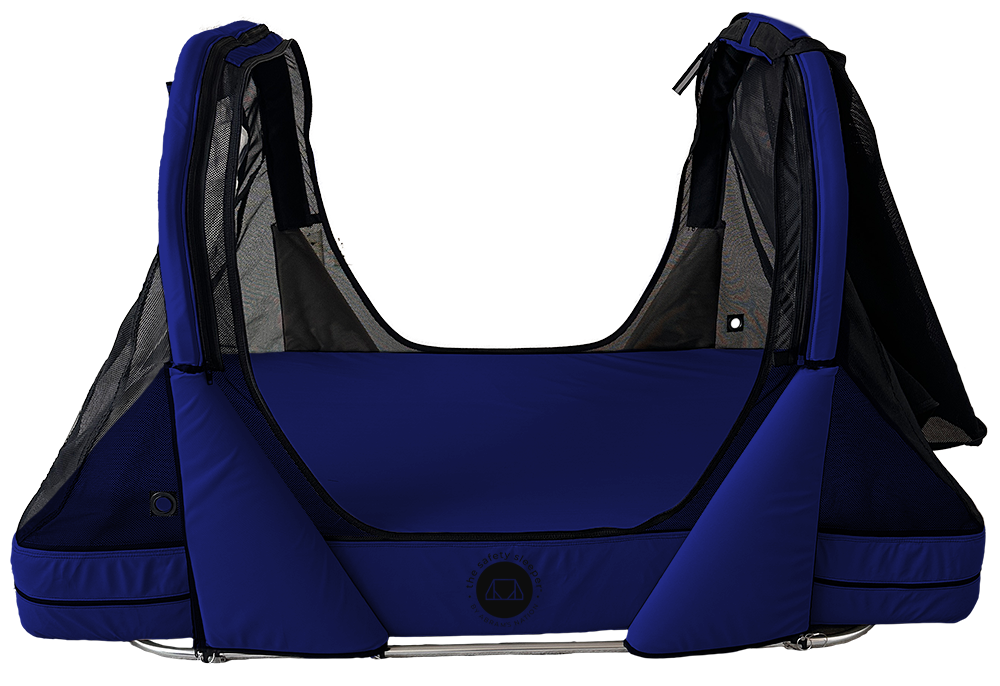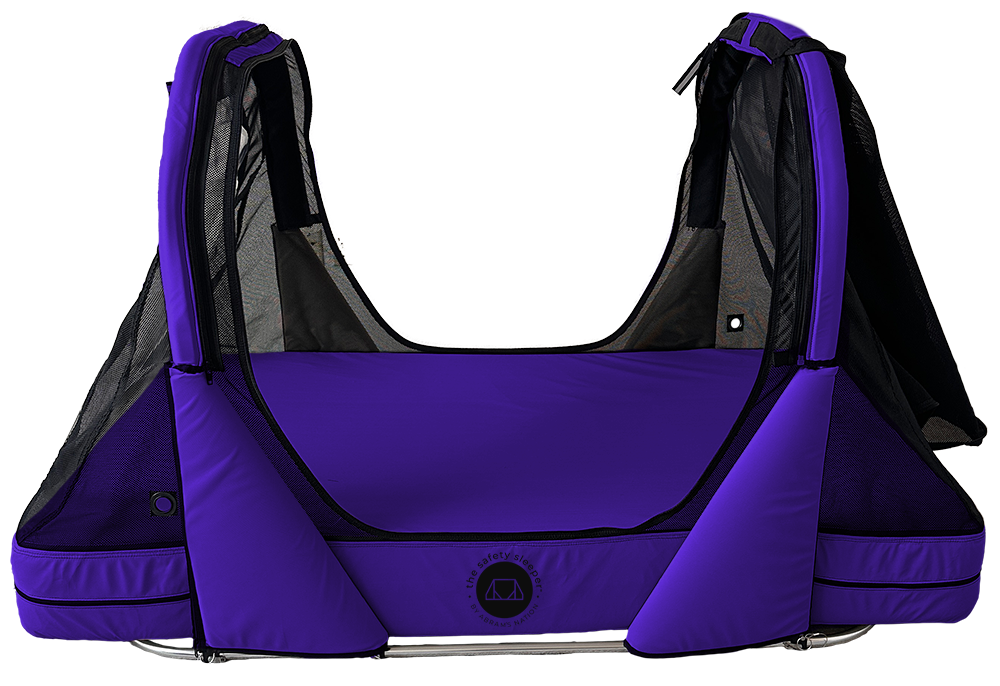 The Safety Sleeper® 400 Model - Lift-Compatible Child Medical Bed
$6,857.29
$4,800.10
Both side door entries, option for complete center opening, and access points for medical tubing. Compatible with lifts and canopies.
CUSTOMIZE
HAVE QUESTIONS?
CONTACT US
TESTIMONIALS
MEET OUR FAMILIES
Families impacted by AS experience better rest, more freedom, and peace of mind because of The Safety Sleeper®.
View testimonials